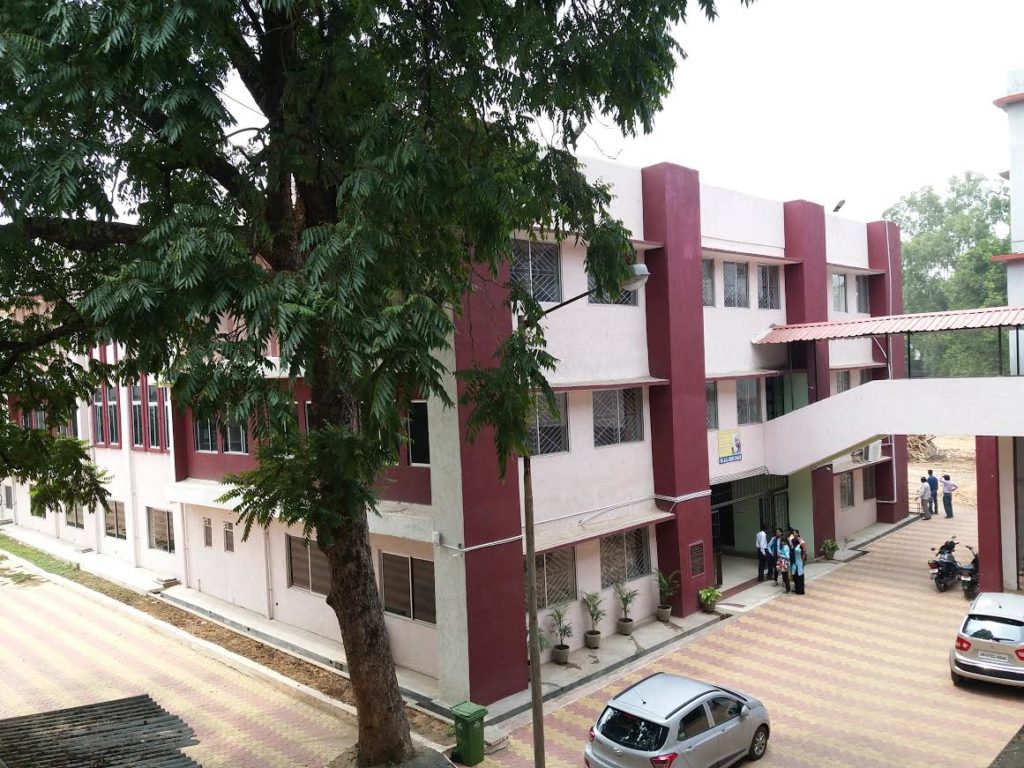 Founded in 1949, Ranchi Women's college has carved out a niche for itself in the world of higher education for women in social sciences/humanities, sciences and commerce. It is located in Ranchi, the capital of Jharkhand. Jharkhand has recently been created by dividing the province of Bihar and is socially and economically backward and has a large proportion of tribal population which has not benefited from development in other parts of India. It is located in the capital city and in an urban area but caters to the needs of the nearby tribal areas as is reflected by the large number of tribal students. It aims to develop the all-round development of personality, bring out the latent qualities of the students and urge them to undertake creative activities. It also addresses the employment prospects of the girls and to achieve equal opportunity in society. Since most of their students come from lower strata of society the college intends to help them shape their inner and outer personality into confident, self-reliant, and emancipated persons without any inferiority complex or hesitation.
This college offers undergraduate and postgraduate programmes in addition to the intermediate (last two years of the School). It has a strength of about 10000 in all three streams right from Plus Two to Post Graduate Courses including 6 Vocational Courses and 01 B. Ed Course. The proportion of the scheduled tribe/caste students is nearly 23%. If we exclude the students of the intermediate programme then the enrolment is about 7000 students, of which 465 (9.2%) are enrolled for the post graduate programmes and 5067 (90.8 per cent) are enrolled for the undergraduate programmes. The proportion of students from the reserved categories is the higher (23.5 per cent) in the undergraduate programmes and the lower in the graduate (13.5%) programmes.
In its quest for excellence, it invited the National Assessment and Accreditation Council for evaluating the college and received a very good grade. It is preparing women students for the rapidly changing world of today and tomorrow. The college has attempted to keep itself updated in knowledge and skills by combining the traditional subjects in arts and sciences with vocational subjects in the emerging areas such as biotechnology, information technology etc. Since the traditional programmes in arts, science and commerce have more of knowledge content and less of skill content, it is enriched through classroom discussions, seminars, tutorials, project work, networking with NGOs and lectures/workshops by experts from India and abroad.
As recognition of its requirements for better infrastructure and buildings and its potential, the Department of Forests provided support for setting up a Herbal Park in the campus while the Ministry of Human Resource Development sanctioned Rs 16 million for building classrooms for science teaching.
Name and Address of College  

Ranchi Women's College,

Circular Road, Ranchi,

Jharkhand-834001

www.ranchiwomenscollege.org

Contact Details

Ph.-0651-2562221     

Email- ranchiwomenscollege@gmail.com  

Affiliating University

Ranchi University, Ranchi,

Jharkhand-834001

UGC Recognition

Included in Section 2(f) & 12(B) in 1950

Year of Establishment

1949

Location of the College

Urban

Status of the College

Autonomous

NAAC Accreditation

Yes, Period of Accreditation

i) Cycle I : 03-05-2004, Grade – B+, CGPA-78.35

ii) Cycle II  : 12-09-2017,  Grade– B++, CGPA- 2.76

Courses run by the Institute

Regular 21 UG Courses

Regular 9 PG courses

Self financing Vocational 6 UG Courses

Self financing Vocational 6 PG Courses

Self financed B.Ed.

Area of Campus

12.35 acres

Types of College

For Women

Facilities on the campus

College has two separate campus on Circular Road, Ranchi. Both are known as Arts Block Campus and Science Block Campus. Arts Block Campus includes Administrative Block, Class Rooms and Laboratories for Arts' subjects, Central Library for students, teachers and staff, Admission Counters , Auditorium, one Hostel, Employees Quarters, Server Room and newly constructed class rooms and office space. Science Block campus includes class rooms and laboratories for Science and Commerce subjects, class rooms and laboratories for Vocational subjects, separate building for B.Ed. Course, separate building for Examination Cell, one Hostel, one multipurpose hall (Wooden Court for Indoor games cum non-resident student centre or common room), large play ground, one Multi-Gym, one Herbal Garden, one Canteen and space for staff quarters.