Jamshedpur Women's College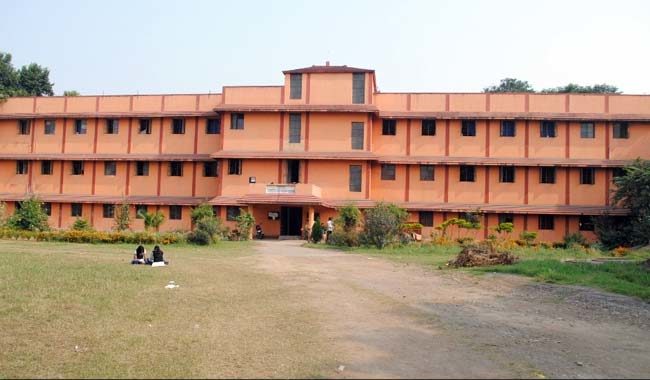 THE COLLEGE
Committed to the cause of women's education in the state of Jharkhand, Jamshedpur women's college has come a long and luminous way, since its inception in 1953, Jamshedpur Women's College a prestigious college for women, conferred with the status of a center with potential for excellence(CPE) by the University Grants Commission and awarded grade "A" By NACC. Presently Jamshedpur Women's College is an Constituent autonomous college of kolhan University.
Located in an area of a sprawling 6 acres (approx) of land, the College comprises five blocks of buildings housing the faculties of education, Science, Arts and Commerce, an indoor stadium, library, a couple of hostels besides the playground and accommodation facilities for the staff.
The aims and objective that the college has set for itself and has been pursuing relentlessly are basically education, all round development of the students and enhancement of employment potential with special attention to the SC ST students. Steadily progressing in all spheres, the college has now set the target to make its student fully equipped to face the challenges of globalization in all sectors ranging from I.T. to culture. The college is very active in extension activities through the NSS, NCC the Eco club, the Rotaract club and several clubs run by the department. To help the students imbibe cultural values and encourage creative innovativeness, the college encourages students participation in sports and cultural activities in which the students have bought laurels at different National and international events.
In highly motivated academic environment, the college offers education in all three faculties of Science, Commerce and Art at the undergraduate and postgraduate levels.
The College has launched several self-financed vocational, professional and add-on-courses, relevant to the regional and national needs to ensure that students get fully versed in the latest trends, technologies and techniques and to galvanize its motto of womens Empowerment. The placement record of our students in various multinational companies like INFOSYS, WIPRO, IBM, HSBC, TCS, ACC, WIPRO Technologies, GENPACT etc. through its placement cell centre for Research in Gandhian studies.
---
Success Rate of JWC (Please Click This Link to View Details)
PRINCIPAL

–

Dr. Annapurna Jha

Bursr I

Dr. Javed Ahamad

Burser II

DEANS :-

Dr. Gloria Purti

Student Welfare

Dr. Sudhir Kumar Sahu

Humanities

Dr. Sabiha Yunus

Social Science

Dr. Deepa Sharan

Commerce & Management

Dr. Jawed Ahmad

Science

Dr. Ramaa Subramanian

Education